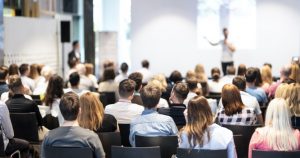 59th Annual General Meeting of The Institute of Refractories Engineers
59th Annual General Meeting of the Institute of Refractories
Engineers to be held via Microsoft Teams at 9.00 am on
Thursday 25th March 2021
Due to Covid-19 restrictions General Council thought that the best way to conduct an AGM would be via Microsoft Teams. General
Council apologise to Members who do not have this facility: please contact me on secretary@ireng.org if you have a problem.
Microsoft Teams is free to download.
Anyone who does not have an account and does not want an account can still use Teams to access a meeting. Just don't sign up
for an account and click the link in the invite.
If you have not provided your email address to the Institute and want to join the meeting, please email secretary@ireng.org for the
link.

AGM Agenda

1) To receive Apologies.
2) To approve minutes of 58th AGM held on 13th November 2019 at Aston Hall Hotel, Sheffield.
3) To approve General Council's Appointment of a Senior Vice President of the Institute for the year 2021.
4) (a) To re-elect elected Members of Council.
(b) To elect any other Members of Council nominated prior to the meeting date.
5) To receive a report from the President on the Management and Operations of the Institute.
6) To approve General Council's recommendation that the published audited accounts for the period ending 31st December
2019 be accepted.
7) Because the AGM did not take place in November 2020, the 2021 Membership Subscriptions will remain the same as 2020.
Full Members ………………………………………………………………………………………… £75.00
Members under 25 undergoing training ………………………………………………….. £37.50
8) Because the AGM did not take place in November 2020, Shorts Accountants (Sheffield) are in the process of preparing
the Institute's Accounts for the financial year 2020. To move forward, details were passed to Shorts Accountants without
Members' authorisation. We now ask for Members' support for this action due to Covid-19.
9) AOB
Any amendments to this Agenda will be posted on the Institute's website www.ireng.org not later than two
weeks prior to the meeting.
Members who wish to record votes on any item on the Agenda and who cannot themselves be present at the Annual General
Meeting may arrange with the General Secretary, or with any Members of the Council, to vote on their behalf by proxy.
If it is any Member's intention to vote, they should furnish the General Secretary with instructions, in writing, giving full details of the
item on the Agenda they are concerned with. And whom they wish to appoint as their proxy.
Any Member not attending the Annual General Meeting, and not arranging such a proxy
vote, will be deemed to be in favour of all resolutions approved at the Annual General
Meeting by the Members there present.
Minutes of the 58th Annual General Meeting,
Aston Hall Hotel, Worksop Road, Aston, Sheffield S26 2EE 13th November 2019

President Jan Theron chaired the meeting.

1) Apologies
P Rooney, K Andrews, S Smith and D Oates.

2) The minutes of the 57th Annual General Meeting held on Wednesday 14th November 2018 having been circulated to all
members in the January 2019 issue of "The Refractories Engineer" were taken as read and confirmed as a correct record of
the proceedings.
Proposed C Arthur, Seconded C Whelpton.
It was requested that the minutes be published in the November Journal and also be available at the AGM.

3) Council for re-election C Windle and K Andrews.
Proposed J Woodhead, Seconded K Moss.

4) To elect any other members of Council, nominated Mike Lamkin and Dominic Oates.
Proposed K Moss, seconded J Theron.

5) Jan Theron read the Chairman's and Secretary's report, this will be published in January Journal.
Jan explained about the work that Fluid, a digital marketing company, does and how it will be helping the Institute to rebrand
over the coming months.
Recommendations were requested on how we could obtain new Members: could we reach out to Universities? Do we need
a social media link?

6) Subscriptions
Subscriptions 2020
The recommendation that subscriptions be increased for 2020 to the following:
Member ……………………………………………………………………………… £75.00
Members under 25 years undergoing training (UK based) ………. £37.50
Members under 25 years undergoing training (overseas based) … £37.50
Full-time students under 25 years of age on qualifying courses and residing in the UK would be admitted free of charge.
Proposed C Arthur, Seconded Chris Whelpton.
Feedback was that the Institute Fees are very cheap compared to other organisations in the same field.

7) Accounts
The Accounts for 2018 were accepted to be a true record. Gerald Macdonald asked about the aged debtors: it was explained
how the aged debtors occurred, and he was satisfied with the explanation given. It was decided that J Woodhead would ask
Malcolm from Shorts to attend a meeting or Skype in.
Proposed M Lamkin, Seconded C Windle.

8) The proposal that Shorts be reappointed Accountants and Auditors for 2020.
Proposed P Bell, Seconded K Moss.

9) AOB
K Moss stated that the Rules of the Institute needed to be rewritten and an EGM may have to be called.
It was requested that the AGM be early in the morning so that Members in other countries could Skype into the meeting: no
decision was made on this, only that it would be looked into for the future.
Meeting closed.
View Institute of Refractories Engineers Draft Accounts
View Accounts