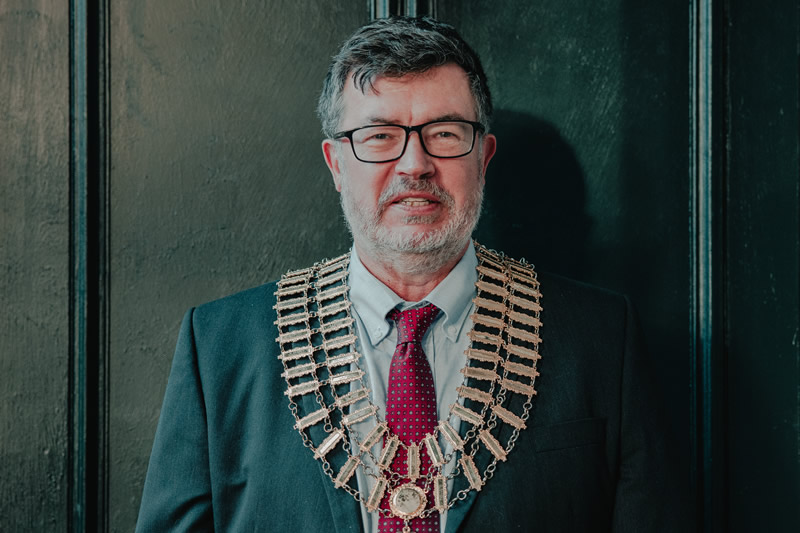 Introduction by Phil Walls, President of the Institute of Refractories Engineers
G'day fellow members of the IRE. My name's Phil Walls and I've taken over the presidency of the Institute of Refractories Engineers for the next couple of years, from our now 'past-president' Katy Moss. As you may well tell from my introduction, I  am the first Australian President in the IRE's 60 year history and hope to further expand our organisation's reach across the globe.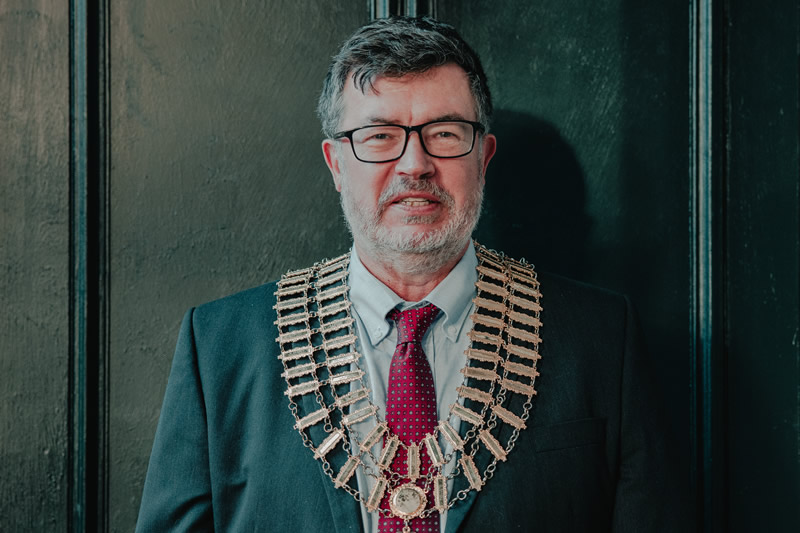 Firstly though, I would like to thank Katy, for her leadership efforts over the past few years. Not only has she led us through 'COVID', but also through a period of significant change within the IRE.
 
With her business background Katy has instigated a branding change, led us through a modernisation of our rules of governance, has sought to make the operations of the IRE council open and transparent, has increased our membership through a corporate partnership program and recently run a successful conference and training day. For this, Katy has had the support of the IRE councillors, who have also volunteered their time and effort at no cost, and for that, as incoming president, I will be eternally grateful.
 
I would like to especially thank Sam Franklin from Eagle Refractories who presented this years training day and has been involved in IRE training for the past 15 years. Sadly Sam has informed us that he cannot continue in this role due to other commitments. I would like to express the sincere thanks  on behalf of not only the IRE council for Sam's efforts over the years, but all IRE members who have participated in IRE refractories training. Sam will be sorely missed, but has said he will be on call as we look at how we develop training going forward. Once again, Thank you Sam.
 
In addition to the volunteer positions the IRE depends on external assistance.
 
The first to mention is Georgina Nicol who has taken on the role of administration assistant for council. Georgina's efforts too have been stellar and have contributed greatly to the day to day running of the IRE.
 
Next, we have Lynn Postle the new Editor of the Journal of the IRE. A big thank you to Lynn for her technical savvy and editorial skills. Lynn is full of ideas and I feel that the Journal is in good hands as we go forward into a forever changing future for refractories.
 
There have been many other more minor changes in our structure and more are planned as council members continue their work to make the IRE relevant to its members, corporate partners, advertisers and sponsors.
 
My vision is to further increase our membership, making the IRE the 'go to' organisation for refractories engineers, whether they are trainee students, graduates, company employees or senior management.
 
To reach this goal we have to offer our members what they need to continue their interest and growth in refractories businesses and organisations. This includes; supplying relevant information, improved training opportunities, and networking events.
 
I am excited and looking forward to working with council toward these goals.

A little about myself

Although I've resided in Australia for the past 30 years (still have a Pommie accent according to my friends), I am originally from the 'Old Dart' (England) and was born in Kent, a county to the south of London, where the Dover tunnel joins the UK to the rest of Europe.

I have always had (and still do) have great interest in materials, both natural ( wood and clay) and man made, and so I found myself studying Materials Science at the University of Newcastle-upon-Tyne. This was in the 1980's and while there I also completed my PhD in engineering ceramics (Silicon Nitride based – Sialon materials).

I then moved to Japan to live and worked there at both Nippon Steel Corporation and Krosaki Refractories as they were known as then. After six years there, I moved to Australia and took up a position at the Australian Nuclear Science and Technology Organisation (ANSTO), just to the south of Sydney. There I worked on refractory materials involved in nuclear waste processing as well as in commercial projects involving materials to resist high temperatures, corrosion and wear.

After 16 years at ANSTO, I left to form Hitech Materials Pty Ltd, a trouble-shooting engineering consultancy focussing on solving materials related issues across a wide sector of industry. I continue in this role currently.

I have been involved with ceramic and refractory materials for most of my working life and still enjoy keeping up with developments that are being made in these areas.

I am past president of the Australian Ceramic Society and have represented Standards Australia and ISO on a number of standards committees including, ISO/TC 206 – Engineering Ceramics (previously), and currently on ISO TC 33 – Refractories, and ISO/TC 261 – Additive Manufacturing.

I hope that my knowledge and business skills will be of use to the IRE and I plan continued improvement of how we operate to benefit our members.

"Refractory" actually means stubborn, unchanging. That's great for the materials we work with, in the environments where they are used, but not for how our organisation operates. So I plan to continue to further improve how we do things, how we attract members and retain them and how we promote 'refractories engineers' to the world.

Finally I want to appeal to our members to consider getting involved in the running of our organisation. It is a chance to make a difference to our IRE. More information of positions on council will be posted soon. I hope you consider helping the IRE to flourish.

Sincerely Yours,

Phil Walls

IRE President

Dr. Philip Walls, Director, Hitech Materials Pty Ltd
#ire #institute #refractories #engineers #conference #training