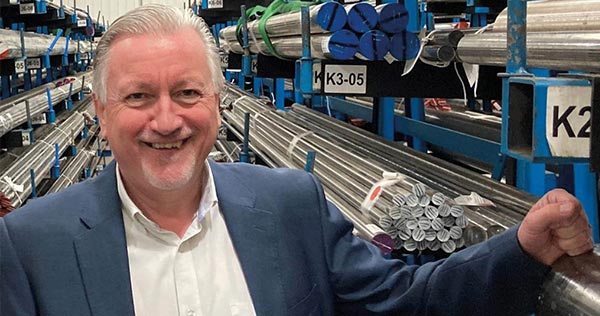 Langley Alloys Engage With Metals Consultant
Langley Alloys of Newcastle-under-Lyme are pleased to be working with Derek Horsburgh of Cadence Engineering Services, to develop further opportunities for their portfolio of corrosion-resistant alloys and comprehensive in-house services.
Derek brings over 35 years' experience of materials technology to their business, the majority of which has been gained within the oil and gas industry, working with manufacturers, jacket fabricators, engineering contractors and oil companies. He has contributed to the creation of several of the industry's leading specifications, including BS EN ISO 17781 and 17782 (the latter being the replacement for Norsok M-650), and as a committee member of EEMUA contributing to EEMUA 218.
This last standard, covering the 'Quality requirements for the manufacture and supply of duplex stainless steels' is particularly pertinent to Langley Alloys, given their strong position in duplex and super duplex stainless steels, where the technical control of supply routes is critical to a successful outcome.
With a wide industry network, Derek will be able to better connect the Langley Alloys team to specifiers, manufacturers and suppliers. This network has been developed from more than 15 years spent managing Norsok M-650 / ISO 17782 qualifications of duplex, nickel alloys, titanium and 6Mo grades for bars, forgings, castings, HIP, pipes, fittings, tubing and plates on behalf of a major oil and gas company.