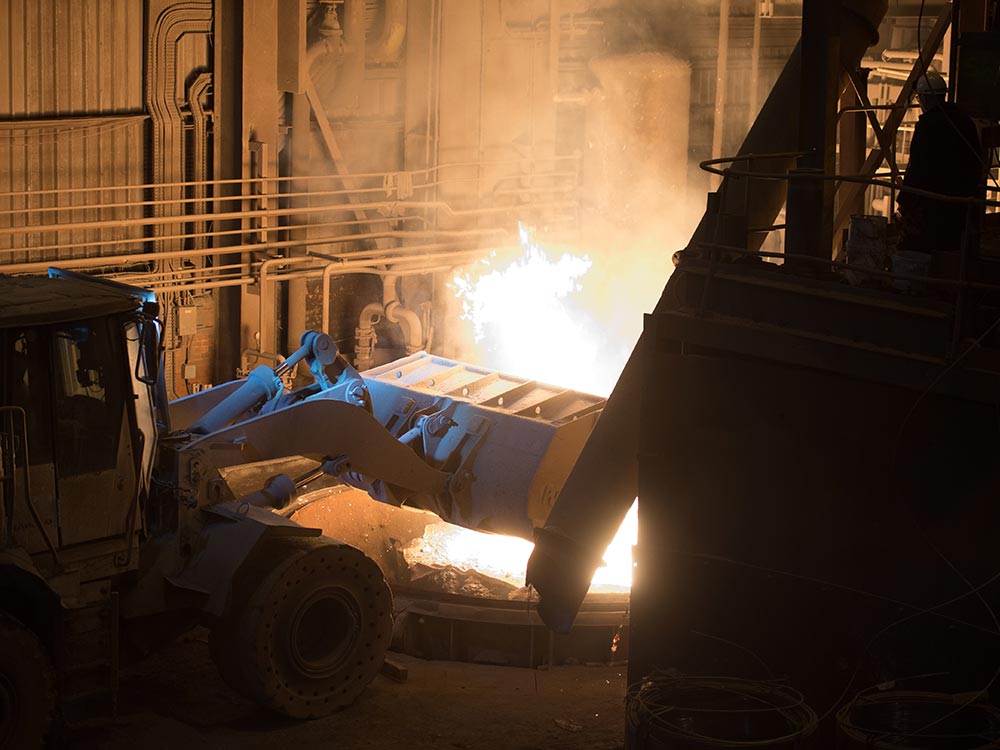 Liberty Steel Group to acquire strategic French steel businesses to create Greensteel rail champion
Liberty Steel Group wins competitive process with strong industrial plan for Hayange and Ascoval.
Acquisition creates an integrated Greensteel rail business in France and saves 700 jobs.
Hayange and Ascoval to be integrated into GFG Alliance's newly consolidated Liberty Steel Group.
Liberty Steel Group ('LSG'), part of Sanjeev Gupta's sustainable industry leader GFG Alliance, has succeeded in its bid to acquire the strategic French steel assets of France Rail Industry business ('Hayange') and the Ascoval steelworks (Ascoval). Following the decision in July by the Tribunal de Grande Instance de Strasbourg to award Hayange to LSG, the French Government has today given its final approval for the deal which will secure the future of the nationally strategic plants and their 700-strong workforce.
Hayange, located in Moselle, France manufactures a wide range of steel rails for nationally significant infrastructure clients including France's national rail operator SNCF and RATP, the operator of Paris' metro system, and is regarded as a strategic asset by the French Government. The site, which employs around 430 people, produces over 300,000 tonnes of rail per year. While the French rail market is key to the business, with help from across the LSG network the company will seek to grow sales of rails across Europe and other markets. LSG already has a rail mill supplying the Australian network from its steelworks in Whyalla, South Australia.
Ascoval, based in Saint-Saulve in northern France and which has around 270 employees, was placed into an ad hoc receivership process last year. The plant uses Electric Arc Furnace (EAF) technology and has the capability to produce 600,000 tonnes of steel blooms, billets and other forged products annually from recycled scrap metal. Ascoval will use recycled steel, including recovered scrap rail, to supply Hayange, creating an integrated French Greensteel rail business. Together with Hayange, the plant will create a truly integrated value chain and become LSG's first steel business in France which provides the platform for further Greensteel production and product developments in France.
LSG's Greensteel model seeks to transform steelmaking through increased use of steel recycling in EAFs, application of low carbon and renewable energy sources to power industrial processes and use of hydrogen instead of coking coal as a reducing agent for iron ore through Direct Reduced Iron (DRI) plants to remove CO2 emissions from steelmaking. LSG's Greensteel strategy is a key pillar in GFG Alliance's aim to become carbon neutral by 2030 (CN30).
Commenting on today's decision, Sanjeev Gupta, Executive Chairman of GFG Alliance and Liberty Steel Group, said: "Today is a landmark moment for the workers of Hayange and Ascoval, for the French steel industry, and for Liberty Steel Group's Greensteel ambitions in France. We have been interested in both of these sites for many years and have always believed that their futures were interlinked. We will revive both businesses, in a partnership supported by the extended GFG Alliance family, which I believe will be able to connect them to bigger opportunities in the market, host downstream developments, and provide additional demand for Ascoval's steel.
"Our vision is to build a world class rail and rail services business with international reach, based on our Greensteel model. We are confident we have all the skills, knowledge, and capability to achieve this ambition and have developed a combined business plan which is informed by the highly committed employees and management of both sites, and supported by their unions.
"For us the logic of combining Hayange and Ascoval into a mutually supportive steel and rail business is clear. We intend to develop Ascoval as a Greensteel hub and to drive Hayange into new markets through strong engagement with European rail operators seeking to make their networks carbon neutral. By designing a business based on a closely coupled circular economy, we believe Hayange and Ascoval can become the European leader in low carbon rail infrastructure."
Liberty Steel Group has committed to providing an initial €65m in new financing for Hayange and Ascoval to enact its industrial plan. Further details of LSG's development plans for the Ascoval and Hayange sites will be announced in due course.