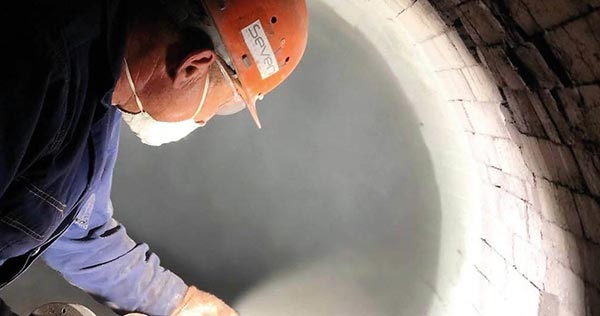 Seven Refractories Introduces New Technologies in Ukraine
Despite the effects of the pandemic and the subsequent restrictions, 2020 has turned out to be the most successful year for Seven Refractories Ukraine so far, with sizeable projects completed for Ilyich Iron and Steel Works of Mariupol (MMKI), Dnjepr Metallurgical Plant (DMK) und Azovstal Iron and Steel Works.
Thanks to the use of innovative repair technologies as well as the choice of the most suitable refractory materials, Seven Refractories Urkaine was able to complete all projects in a short time and to ensure the prolonged service life and the optimal functioning of the heating units.
In addition, Seven Refractories Ukraine has introduced new technologies which have never been realized on the territory of Ukraine in the following projects during 2020:
Restoration of the refractory lining of the nozzles of air heaters and hot blast air ducts DP-2, DP-3 at MMKI Azovstal.
Restoration of the refractory lining of the working layer of the walls of steel ladles with manual shotcreting at MMKI.
According to Anton Petrovsky, Commercial Director of Seven Refractories Ukraine, the successful implementation of projects and the subsequent operation of heating units have created interest among many technical specialists in the implementation of similar technologies at their metallurgical plants.
Oleg Tyshchenko, General Director of Seven Refractories Ukraine, summarises: "Our whole team is very proud of our excellent performance in an extremely difficult year. I can only congratulate each and every team member for their outstanding commitment."