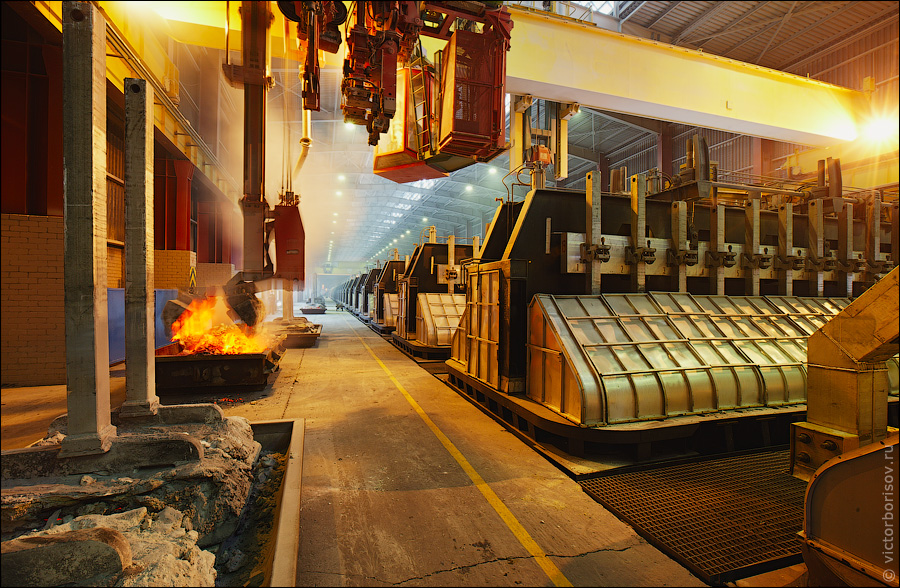 Seven Refractories Kazakhstan carries out mixer repair for JSC
With the completion of a comprehensive mixer repair, Seven Refractories Kazakhstan has performed an important job for the aluminium producer JSC's electrolysis plant in Pavlodar.
"We started the repair in early October 2019 and finished before the end of December", explains Anatoly Pasetov, Technical Director of Seven Refractories Asia, who was responsible for the project. "The repair of mixer no. 3 is part of a five-year contract for the repair of five mixers until 2023, and we are very proud that this step has worked out so well."
To carry out the repair, 101 tons of monolithics from Seven Refractories were used for lining the unit, complemented by additional materials such as anchors, insulation fibres and others. After completion, the first aluminium smelting was carried out successfully on December 25. The mixer has been running smoothly since then.
Maxim Glazunov, General Manager of Seven Refractories Kazakhstan, summarizes: "Our team's performance was extraordinary. Our specialists have not only completed the lining, but also dismantled and installed the metal structures as well as the control and measuring devices."
Where suitable, the repair was performed with the usage of modern robotic technology, for example a Brokk 400 remote controlled demolition robot. "It was a complex project in challenging conditions, typical for winter in Kazakhstan. But despite temperatures reaching -25°C we have finished the installations on time and to the full satisfaction of the client."
Photo by courtesy of Victor Borisov