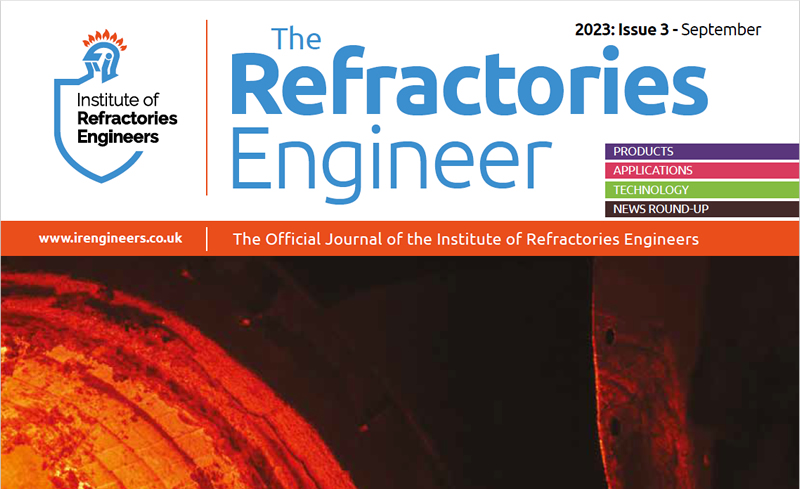 The September 2023 Refractories Engineer Journal Now Available
From the Editor Lynn Postle – Perhaps the greatest benefit of IRE membership is that of camaraderie and the opportunity to connect with like-minded professionals to exchange ideas and knowledge for the benefit of the whole. A collective force provides the strength to affect change and to inspire ongoing developments and improvements for long-term success. Working together as a team is the only way we can develop enduring momentum and drive to improve the industry and the skillsets and competence of those individuals employed in it.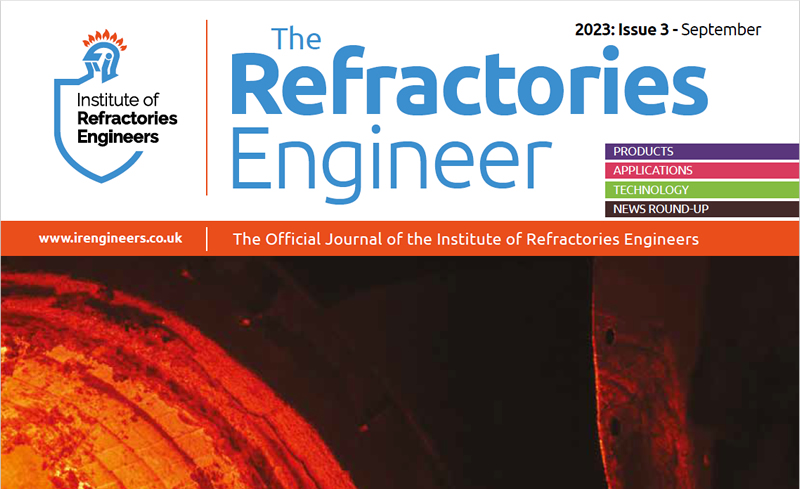 This was particularly evident at the highly successful IRE AUS Conference in Sydney (Australia) in March, where delegates from the whole of Australia and from Asia and the UK came together to share not just professional experiences and technical insights, but also thoughts, ideas and conundrums that need to be faced if we are to continue to grow as a sector which provides expert solutions for a wide range of industries that are dependent upon the capabilities of refractories engineers. It seems incomprehensible that anyone wanting to highlight a commitment to this industry wouldn't already be a member, so if that is the case it's time to get involved. There are plenty of options, just contact the IRE to discuss what best suits you as an individual and your company.
In the meantime, the message was clear at the IRE AUS Conference, and it is clear in this issue of The Refractories Engineer – we need to find a sustainable way of manufacturing in our industry and all those sectors that we serve. There is much work being undertaken to achieve this and IRE members are at the centre of this drive. The topic will no doubt be an important part of the IRE UK Conference and Training Day, taking place on 15-16 November where practical solutions to several current predicaments will be considered. I urge you to come along to the event in Sheffield and become an active participant at the Institute to fully appreciate the inspiration and guidance taking part offers. Don't risk suffering from FOMO – book your place today. Find out more at https://www.ireng.org/the-refractories-engineer-journal/ and content includes:
Presidential Thoughts
IRE News
Australian Update
International Events Diary
Industry News
Supplier News
End User Industry News
Refractory Business Directory
Quick Shot Directory
IRE Corporate Packages
IRE Officers and Council
The Refractories Engineer Editorial Programme
4D Delta
Fewer than ten thousand days to Net Zero
Heat Treatment
Cement Production
IRE UK Annual Conference and Training Day
IRE AUS Conference Review
How to make a castable by Dr David Bell
#ire #institute #refractories #engineers #conference #training